Do you ever wish you had a crystal ball?
A way to see the answer to your challenge.
Clarity to make sense of where you are
Clarity to move out of analysis-paralysis, frustrating circumstances and procrastination.
Clarity to know the right timing and strategic approach.
Using a unique set of tool I provide CLARITY and a fresh vantage point; insight that will have you feeling confident in your next move.
Confusion, frustration and stress slow us down, eating up our valuable time, self-value and energy to create the results we want. I bring a different un-biased perspective, fresh ideas and new options to the table. New understanding brings relief making room for hope and optimism, renewed confidence, energy and focus for action.
I work with people who are amidst or ready for change; Individuals, entrepreneurs and new grads who are kind by nature, and are looking for an authentic path to personal greatness and fulfilling success. Some have had enough of feeling lost, unclear and frustrated with slow progress. Others are clear on what they want and use my services to find right timing and to be more effective in bringing their calling and vision to life.
"PRODUCTS & SERVICES: Personal clarity consultations, Annual strategy and planning sessions, Signature Vision Creation Program, Flower and Crystal Essences, Energy Mists.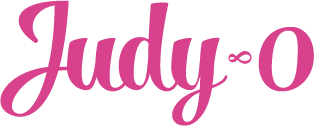 647 222 2889   clarity@judyo.ca     www.judyo.ca
Posted by pra-admin
On February 5, 2018
0 Comments